I am so happy you are here and I hope that we can work together to help you achieve your business goals.  When you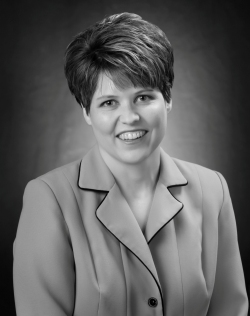 choose to work with me you will get someone who is highly organized, dependable and honest.  I have my Master's Degree in counseling and I am using my past experience as a counselor and executive assistant and my passion for technology to run my VA business.  Simply put, I love to help people.
My Top 5 Strengths Via the Cliffton StrengthsFinder 2.0 are
Input
Responsibility
Deliberative
Relator
Intellection
Click here to view a brief description of each.  If you have taken the StrengthsFinder 2.0 assessment I invite you to share your results with me when you contact me.  It will help me understand how to work with and for you.
As your Virtual Assistant I can help you with a variety of tasks, please see my services page for a full list of ways I can help you.  Think of me as an administrative assistant with great technology skills who works for you AND with you but from my own home office.   This means I pay my own taxes, provide my own equipment, provide my own insurance and benefits.  What this means for you is – less overhead!  I also have fewer interruptions than your normal office employee, I can work more efficiently to get your work finished on time and on budget and you don't pay me to go on vacation.
I know that as a business owner, manager, entrepreneur you have big ideas, wonderful ideas but no time to implement them because you have to tend to the details, the administrative tasks of your business.  Well it's time to start dreaming again. Let me handle the small and not so small stuff that keeps you from implementing your bigger ideas.  Start making a list right now of all of the tasks required to run your business that you do not enjoy or do not have time for.  Then contact me and let's talk about that list and how I might be able to help.  If there are things on your list that I do not have the skill set for, I will tell you and can probably refer you to someone who does.
I understand the life of entrepreneur and business owner because I am one.  I value fiscal responsibility and take into account that many of the people I work for are trying to grow their business or are with non-profit organizations.  The more hours you purchase from me, the more you will save.  I run a debt free business and my husband and I are working on Steps 5 & 6 of the Dave Ramsey plan.
Let me put my listening skills, organizational skills and my passion for  technology to work for you today.  Make your list of things you don't like to do or wish someone else could do and then CLICK HERE to contact me to get started.